We do not have very much information about Benjamin Ogle. From his age when he died we know that he was born in 1855, although we have no record of his mother or the exact date.
He married ELIZABETH FYNN, some time in the 1880's, and we know of six children - but most of the birth dates are missing.
RICHARD OGLE
ADELINE OGLE born 9th April 1889, died 24 March 1971
HERBERT OGLE
GEORGE OGLE
EMILY OGLE
SAMUEL OGLE born circa 1897, died May 1945
Benjamin Ogle died on the 30th December 1845, and is buried in a family grave site on ROCKSIDE FARM, Ixopo. His wife, Elizabeth, who died some seven months later, is buried with him.
The farm was owned and farmed by his son in law, Benjamin GREEN who was married to his daughter Adeline, and then by his grandson, Herbert Cecil GREEN, after them.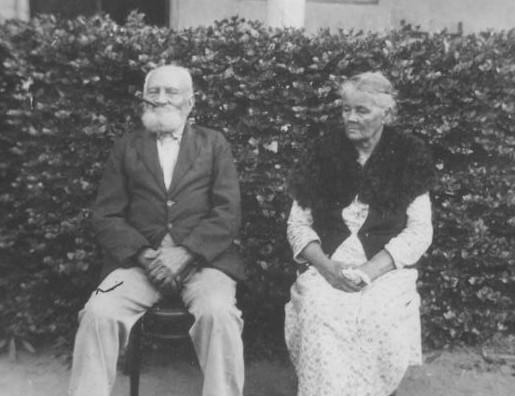 Benjamin Ogle and Elizabeth outside their home in Clairwood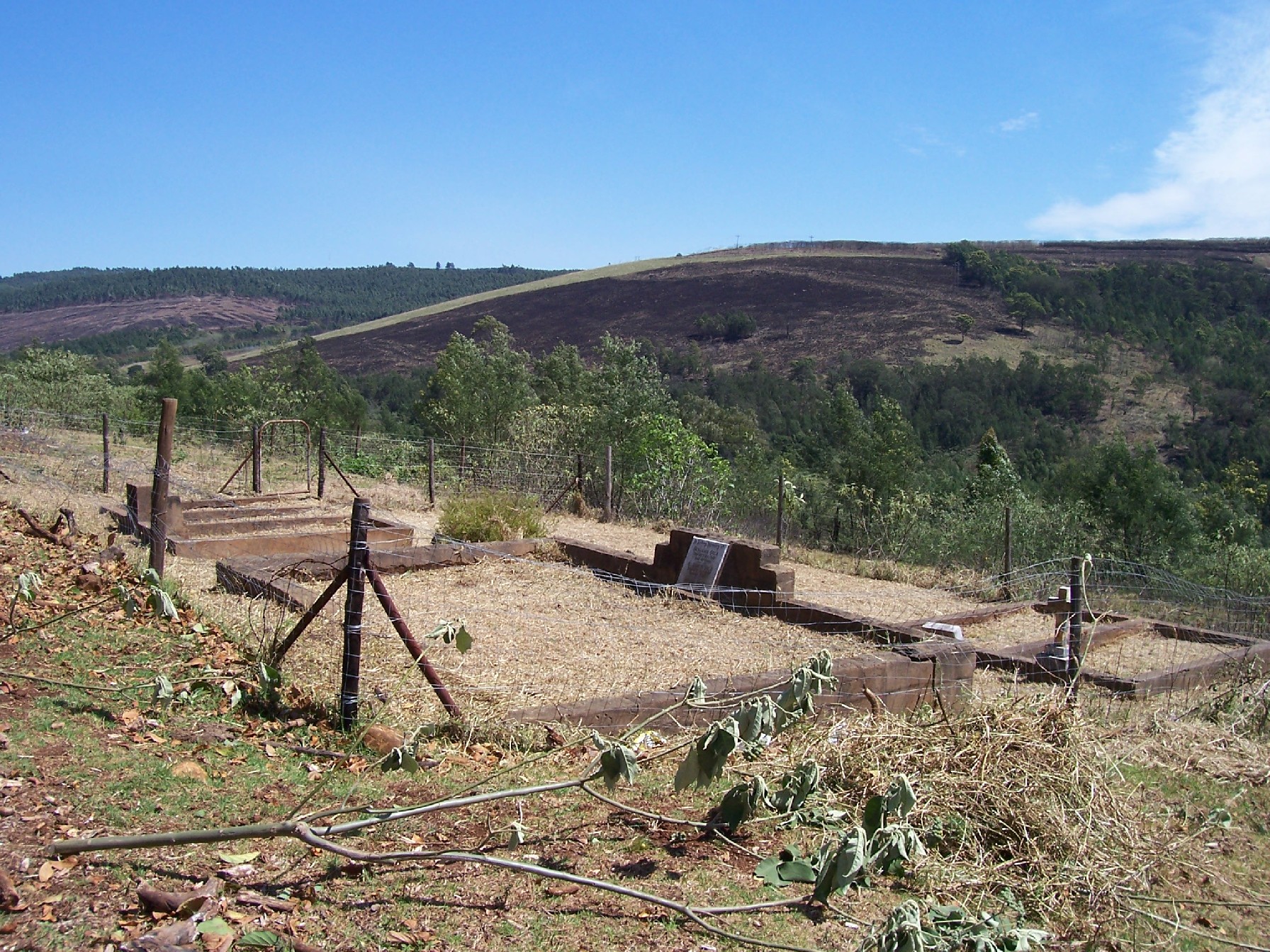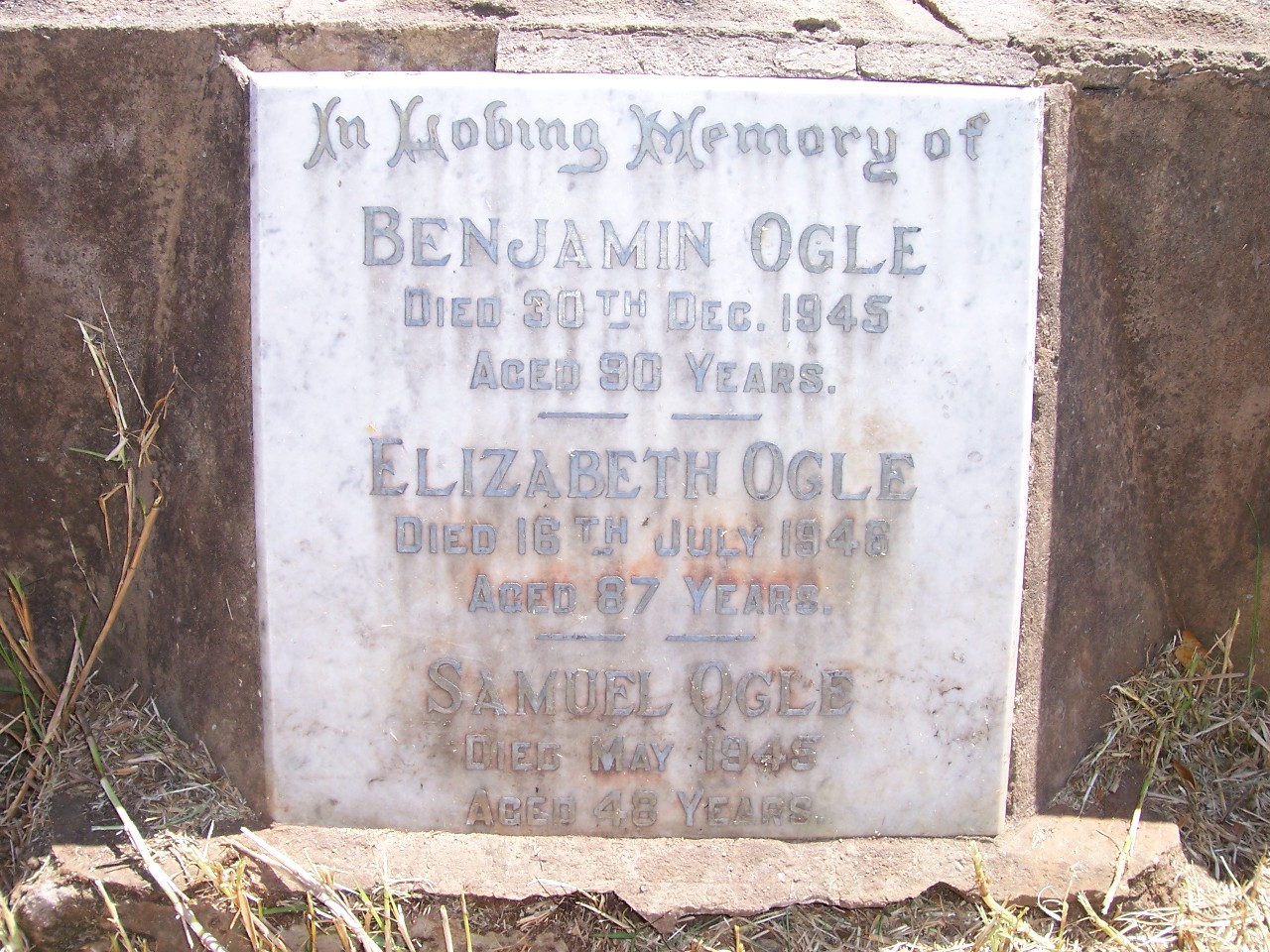 Family Burial plot & Headstone of Benjamin Ogle, wife Elizabeth.
and one of their children, Samuel.