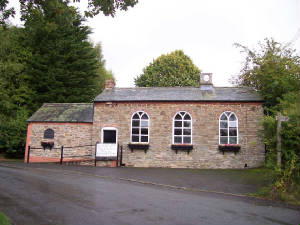 Menith Wood Chapel, where Grandmother, Emily Agnes Jones would have worshiped as a young woman

Tying it all together


In October of 2006, Daphne and I made a ten day trip to England and the Republic of Ireland.
For the first week we explored the Teme valley in Worcestershire, from Lindridge in the north to Lulsley in the south. We visited all of the small hamlets we had grown to know during our research: Methin Wood where Granny was born, Sandhampton, Astley, Toads Hole, Devils leap, Berrow Green, Martley, Doddenham, Shaterford and many more.
We saw the chapels and churches, some of them hundreds of years old, and looked, knowing that many of my ancestors - including Granny, Great Grandfather, Mother, had worshiped there, been baptised there and even married there.
We went to find the remaining old farm houses and the tied cottages. Some still working farms, others, with the barns and tied cottages restored and modified and now selling for hundreds of thousands of pounds.
And we looked at them, knowing that long dead relatives had toiled there, and lived there.
And in doing so, our journey made them come to life for me.

They were my family and I would not forget them.
They would not die a second time.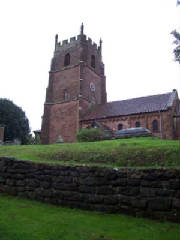 St. Peters Church, Astley, where mother, Edith Fanny Bullock, married Roland Frank Eades on 4th August 1937