On this page are some of my favorite family photos.



If you have some photos you'd like to share with other family members, please send them to me and I'll post them here.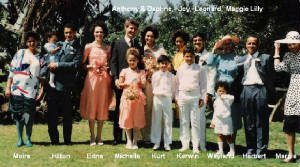 A wedding day family gathering - Daphne's parents, brothers and sisters with their children, together with the Bride and Groom, Daphne and Tony.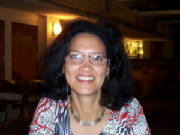 Daphne Adeline Rose Green.
Married Anthony Eades on 18th October 1986, in the Church of the Good Shepherd, Amanzimtoti, Natal, South Africa.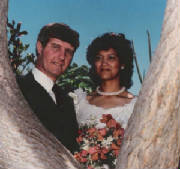 A Wedding Day photograph

of Daphne & Tony